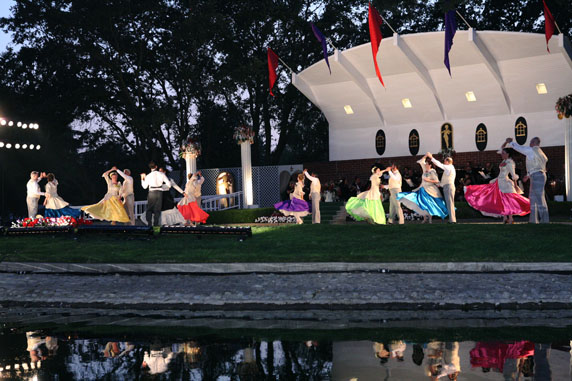 Reserved Bleacher Seating
Reserve Bleacher Seating Now
Would you like to have a reserved bleacher seat waiting for you along with a light snack? Bleacher Seating is pre-assigned seating in the bleacher area which provides a great view of the show on our sturdy, upgraded bleachers . When making your reservation please indicate if you prefer a specific level of seating. Every effort will be made to accommodate your request.
The following bleacher package is available:
The Waltz: $30
2 (Two) bleacher seats (cushions or stadium style chairs are welcome), Paid Parking Pass, 2 programs, light snacks for 2, 2 - 8 oz. bottles of water.
Additional seat (seat only) $5 each
Reservations made using our "on-line" option must be made at least 24 hours before the show you wish to attend. All non-Internet reservations must be made at least one week in advance of the show you wish to attend using info@straussfestival.com or call 916 714-2527. Checks may be sent to: P.O. Box 309, Elk Grove, CA 95759.
Note: Free unreserved bleacher seating is available on a first-come, first-served basis on our separate, regular bleachers.
Reserve Bleacher Seating Now