Sunday, July 31st provided a magical ending to the 29th annual Strauss Festival.  As the nightly performance was drawing to an end and the dancers were ready to perform the traditional Blue Danube Waltz, the lights in the park suddenly went off!!  Crew members scrambled to find out where the power outage might be, but the show went on!  Matthew Scott, singer, led the audience in the singing of "Edelweiss" as phones and flashlights of all sizes and shapes came alive and were focused at the stage.  Then the orchestra began playing "On the Beautiful Blue Danube Waltz" with their music lit by phone flashlights.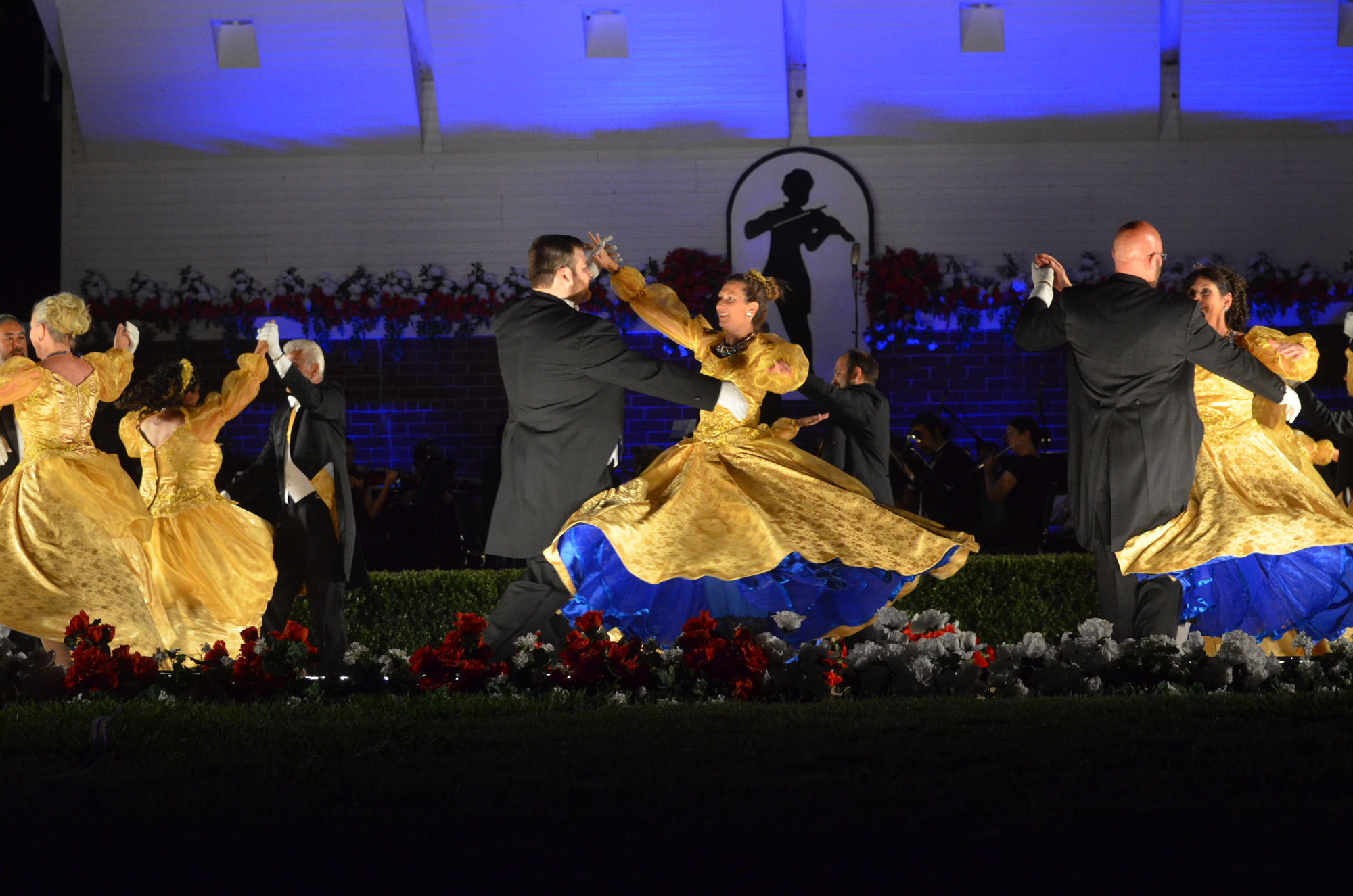 The dancers took the stage and danced their last dance of the evening, the beautiful Blue Danube, with the flashlights from the audience directed at the stage to serve as their lighting.  The performers on stage described the audience's flashlight lighting as magical, "like a thousand stars" shining to light the performers' way.  So ended the 29th annual Strauss festival "Who's The Fairest of Them All?" described as "the best ever" by many attendees!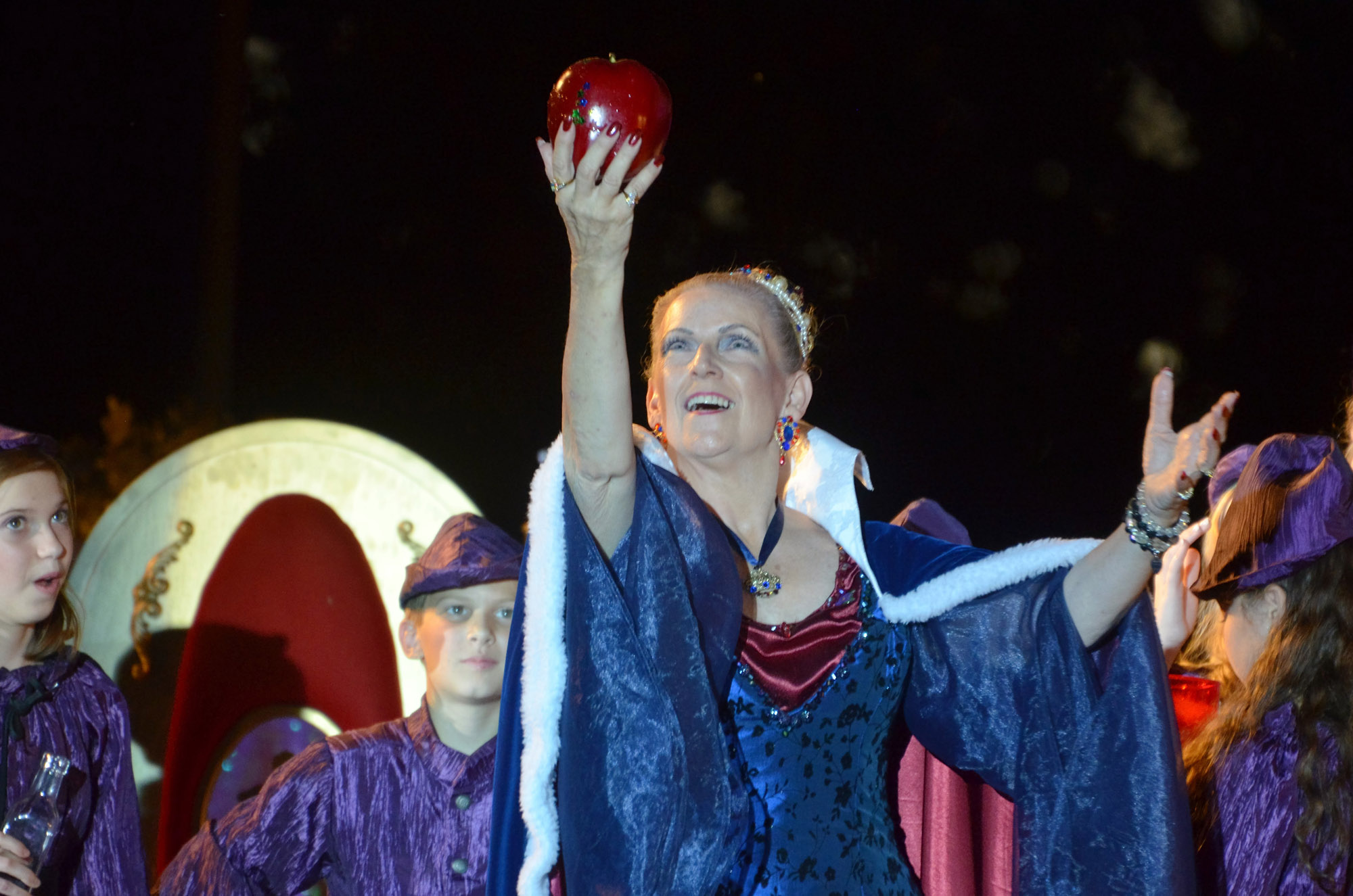 The precision waltzes, quadrilles and polka dances complemented with gorgeous costumes, a beautiful but evil Queen, a lovely Snow White princess and her adorable little miners and handsome Prince Charming made the story come to life.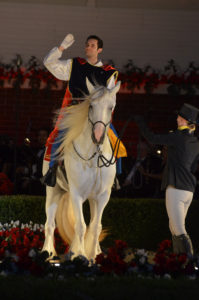 Prince Charming, in a grand entrance, rode a magnificent white horse on to the stage where the horse entertained the audience with a grand bow and "standing" salute. From the tiny miners who stole the show with "sleepy" ALWAYS going to sleep, the performance was non stop with lots of variety and a well loved story line.
This year, the Strauss Festival was dedicated to our founder, Iris Zimbelman, who passed away suddenly in May 2016.  A tribute fireworks display to honor her memory and contributions took place at the Festival on Thursday, July 28th by shared memories and the writing of her name, IRIS, in sparkling purple fireworks-a very fitting tribute for a beautiful person who created this amazing, long standing tradition of the Strauss Festival of Elk Grove!
Get ready for a really BIG Celebration for the Strauss Festival's 30th year in 2017- another spectacular event is planned so calendar the dates of July 27-30, 2017!