Marjorie Jones: Board Co-Chairman
Marjorie has enjoyed being a member of the Strauss Board of Directors since 2011. She is honored to serve as the Board Co Chair and be able to work with many dedicated volunteers who make the Strauss Festival an amazing event each year.
Prior to her retirement, Marjorie was an elementary school principal and teacher in the Elk Grove Unified School District for 28 years. She is happy to be able to give back to the community through the festival in retirement. In addition to the Strauss Festival, Marjorie is very active member of the Inner Wheel organization, an International Women's Service organization of over 100,000 members in 105 countries. She recently served as Inner Wheel USA President and is proud to be part of an organization which provides myoelectric limbs for young people needing upper body limbs with no insurance to cover the cost.
Marjorie and her husband of 53 years, Paul, a retired Elk Grove CPA, have two sons and daughters-in-laws as well as four wonderful grandchildren. Several of their grandchildren have enjoyed participating in the Strauss Festival.
The Strauss Festival sincerely appreciates the support of so many volunteers, monetary donations and sponsorships it receives. Marjorie is proud to be a member of the Strauss Board of Directors which for more than three decades has continued to provide a Free professional level show for audiences each year to enjoy. Please join us this year at the festival and witness the magic of Strauss first hand!
---
Beth Hedlund: Board Co-Chairman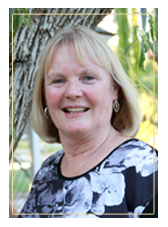 Beth Hedlund has lived in Elk Grove with her husband Mark since 1981 and has seen many changes in the Elk Grove community. They have two children, Erik who is a sheriff's sergeant in Idaho and Krista who lives in Elk Grove and teaches in the Elk Grove Unified School District. Mark and Beth have five grandchildren.
Beth retired from EGUSD as an elementary teacher. She is an active volunteer with Elk Grove Winter Sanctuary, which provides 12 weeks of emergency shelter for the homeless during the winter months. Beth is also secretary of the board of directors for Uplift People of Elk Grove, an organization of education and mentoring to help individuals and families break the cycle of poverty. In addition, she is a lay leader for the Elk Grove United Methodist Church.
Beth and Mark have been long time supporters of the Strauss Festival, enjoying its beauty since almost the beginning. In fact, Mark has been part of the show since the 1990's, serving as the master of ceremonies for more than 20 years. The Strauss Festival is an amazing tribute to the dedicated volunteers who have sustained a professional quality production, provided free to the public, for more than three decades. Beth and Mark strongly believe in the unique cultural value that the Strauss Festival brings to Elk Grove and to all of Northern California and beyond. Beth is honored for the opportunity to help keep this iconic event alive as a member of the Strauss board.
---
Carol Bayles: Secretary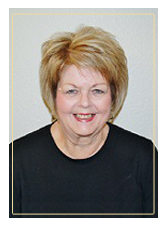 Carol moved to Elk Grove in 1986. Born and raised in South Sacramento (Colonial Heights), she was able to enjoy many trips to Elk Grove Park during her younger years. Elk Grove Park was often her family's all-day picnic destination.
Carol's family has been involved with the Strauss Festival since 1988.  Her husband, Ray, is an institution of the Festival, having served as board member, dancer each and every year since 1988, Producer of several Festivals, stage decorator, costume designer and builder, and fund raiser extraordinaire.  Carol's daughter, Raelynn, has danced in the Festival since junior high school and has produced the past several Festivals.  Her husband, Jason Springer, manages the boat activities.  All three of their children have danced in multiple Festivals.
Carol retired after 20 years the welding and medical industries as a Director of Administration.  Recognizing her talents were off the dance floor (she'll tell you she has two left feet), Carol has graciously offered her time and talents on the Strauss Festival board.
Carol also serves as a volunteer at Methodist Hospital and manages the back office at her husband's Elk Grove store, Old Town Creations.
Carol says of the Festival: "It is truly a family affair for us…we love sharing our time and talent in such a beautiful way…the musical notes of a live orchestra, glittering dancers, a vocalist, boats trolling around the island and a beautiful park setting.  A true community arts performance offered to everyone, every age, for FREE!"
---
Raelynn Springer: CFO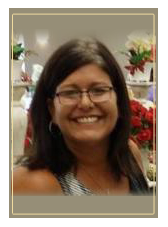 For Raelynn, the Strauss Festival has been a major cornerstone in her family going back to 1988 when her father (Ray Bayles) became a dancer. Since then, three generations have been part of the festival in various capacities. Raelynn dances in the annual production and is also the Producer.
During her spare time, she enjoys reading, sewing and spending time with friends and family. Raelynn works for Frontier Communications where she has been employed for the past 17 years.
---
Rebecca Davis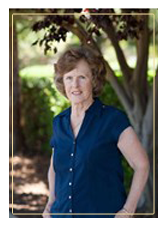 Rebecca "Becky" Davis has lived in the Elk Grove and Florin areas with her husband Charles since 1972 and has experienced many events and changes within the town and now city of Elk Grove.
Becky retired from the EGUSD after 42 years of service as an elementary school principal and teacher working at numerous elementary sites within the district. She also served as an Interim administrator for EGUSD after retirement and at SCOE in the administrative program. Becky was also the 2019 Elk Grove Citizen of the Year.
Becky along with her support for the Strauss Festival is also an active member of the Rotary Club of Elk Grove, serving in many positions within the club. She also is a member of the Elk Grove Regional Scholarship Foundation, currently serving as Vice President of scholarships.
---
Lyden King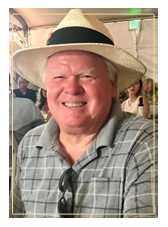 Bio coming soon.
---
Ken Miller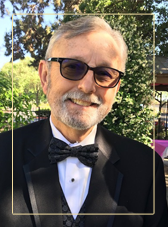 Ken Miller returned to Elk Grove with Rosemarie (40 years married in September) in February 2016. They lived in Laguna for nearly seven years from 1989 to 1995, leaving for a State Fire Chief assignment with the California Department of Forestry and Fire Protection (CDF, now CAL FIRE) in San Diego. Mr. Miller retired as the Chief of the San Diego/Imperial CDF Unit in July 2003 with 32 years of service with CDF. Following his short retirement of 1.5 months, he accepted a job with the County of San Diego Planning Department, as a Fire Code Specialist. Three months later in October, two disastrous fires struck San Diego destroying 5,000 buildings including 2,500 residences. Mr. Miller helped coordinate damage assessment for the fires, supervising 100 plus personnel. A few months later, he was tasked to develop a County Fire Organization concept, as none existed within the County, with another former fire chief. The concept generated the San Diego County Fire Authority that has its Tenth Year Anniversary in October. Mr. Miller retired in 2013 after 10 years of service with the County, as one of two Fire Services Coordinators, overseeing contract fire protection agreements, fire station planning/building and apparatus/equipment purchases.
Mr. Miller and Rosemarie have three adult children and 5 grandchildren. Their daughter lives in Elk Grove, one son lives in Carson City, Nevada and our youngest son lives in Sylvan Grove Kansas.
Mr. Miller has a great interest in U.S. and California History, the Elk Grove Historical Society continues to kindle. He currently is finishing his second year as President of the Historical Society. Together, he and Rosemarie remain very active in various activities sponsored by the Historical Society. He is also a member of the Native Sons of the Golden.
Some ancillary leadership positions he held were: The elected Office of Emergency Services Fire and Rescue Coordinator; Director Burn Institute-San Diego/Imperial Co. President, VP, Secretary SD County Fire Chiefs Association & Fire Districts Association Facilitator for Border Agency Fire Council 10 Years (International Partnership w/Mexico) National Fire Protection Association Technical Committee Member 16 years Grant Coordinator San Diego County Dead, Dying Diseased Tree Removal $60 million+ Assistant Girl Scout Leader for daughter's troop with Leader Rosemarie (true).Adjuncts to the Board of Directors
---
Summer Mitchell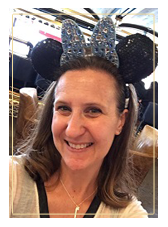 Summer Mitchell returned to the Strauss Festival in 2019 after a 17yr hiatus. She began dancing in the polka troupe in 1998 and continued for 4 more years as a dancer and polka troupe choreographer. She returned to choreograph Polka once more, as well becoming a dancer in the Waltz Troupe. For the 2020 season Summer was appointed Artistic Director and joined the Strauss Festival Board of Directors. Her dance background includes many years trained in classical ballet and jazz. She has spent many years teaching dance in various capacities around town, including local studios and high schools in the Elk Grove Unified School District.
---
Vicky Moore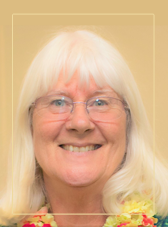 Vicky Moore is a recently retired Elk Grove Unified teacher. Vicky taught first grade for 35 years. She has been involved with the Strauss fundraising events since 1999. Vicky heads up the food servers for each event. She uses these events to keep track of her past students as she asks them to come and be servers. Vicky has also done a little sewing for the Strauss dancers in the past few years.
Vicky and her husband Tom have been married for 40 years. They have two children. Judy is married to Stephen and they live in Sacramento. They have blessed Vicky and Tom with two fabulous grandkids. Andy lives in Salt Lake City, Utah. He works for Verizon there.
Vicky has directed a choir and been the stage manager for the Drama Club as part of her teaching career. Becoming a part of the Strauss team of volunteers just seemed like a natural place to land!
---
Marielle Tsukamoto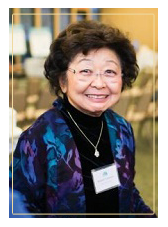 Marielle Tsukamoto was born in Sacramento, CA during WWII.  Marielle and her parents, Mary and Al Tsukamoto, were sent to a concentration camp in Jerome, Arkansas during the WWII.  In 1945 after the war, they returned to the Florin-Elk Grove area to their farm that had been "saved" for them by family friend Bob Fletcher.  Here they raised grapes and strawberries.
Marielle attended Florin Grammar School graduating from Elk Grove High School in 1955.  She attended the University of Pacific earning a degree in elementary education, graduating in 1959.  Her degree in education provided many opportunities for leadership in the Elk Grove School District; serving as a principal with her final position before retirement being the vice principal of Mary Tsukamoto Elementary, the school named after her mother.
In retirement Marielle has enjoyed sharing her life experiences with several local organizations.  She has served as the program director for the World of Difference, been a docent for the Time of Remembrance at the California Museum of History a program started by her mother Mary in 1983.  Marielle also has served as president of the Florin JACL and enjoyed world travel.  She now proudly serves as a director for the Strauss Festival of Elk Grove.
---
Jillian Waters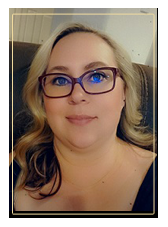 The first theater show Jillian saw was Seven Brides for Seven Brothers at the Music Circus, and she has loved the arts ever since. After graduating high school, where she took theater and dance classes, she moved to Elk Grove in October 2001. Once she learned about the Strauss Festival she wanted to make sure it continued to be available and free for everyone to see.
She has worked for the Department of Consumer Affairs since 2006, most recently in Information Technology. Her husband was born and raised in Elk Grove and has played trumpet since Jr. High. She is the mother of 3 children (13, 11 and an infant), who she can't wait to continue sharing her passion of theater and dance with.
---
Legal Counsel:
Stephen J. Greene
Esq. Sweeney & Greene, LLP
Tax Preparer:
Donna M. Palmer, MST, CPA